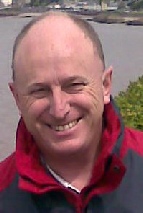 Home
Workshops
Training
Team Games
Surveys & Group Events
Testimonials
Links



Have you ever attended one of those training sessions or workshops where the trainer or facilitator droned on and on and on
You probably came away none the wiser and no doubt felt that you had just wasted a day. I know exactly how you feel. As a trainer and facilitator I naturally aim to impart information and deliver results but I design every course and workshop with YOU and these four words in mind...

Interesting, Colourful, Engaging and where appropriate Fun!
I provide a range of training opportunities, a workshop facilitation service, a survey service and a presentation/facilitation design service aimed at anyone who would like to add some fun and colour to their presentations or workshops (particularly when tackling dry and complex issues). Give me a call or drop me a line to discuss your specific needs. I look forward to hearing from you.
Thanks for calling by.
Rob


Rob Willcocks, CPFA PRINCE2
Tel: 01626 211696
Mob: 07920060056
Email: rob@robwillcocks.co.uk
Kingsteignton, Devon



2010 © Rob Willcocks. All rights reserved.
The 'green box' logo™ is a Trade Mark of Rob Willcocks
facilitated workshops and training

workshop facilitator devon cornwall somerset
"Rob has always demonstrated a committed approach to his work which clearly shows in the results of his workshops - energised staff and clear outcomes. He has a creative and positive approach and easily engages at all levels of the organisation. Both myself and my colleagues have used Rob several times and will continue to do so."
Ian Bollans, Head of EH and Housing at South Hams District Council
"Rob has brought so much to our organisation. He understands our needs and has given
us advice and new ways of working that have increased turnover and reduced costs.
Since following his advice and the simple systems he implemented, applications to
our event went up by 20%. He's flexible, friendly and extremely diligent and I hope
to continue to work with him in the years to come and would highly recommend him."
Sarah James, Director
The Contemporary Craft Festival
"Lots of creative work to motivate and get theory across"
"Particularly appreciated use of models etc. Good teaching
technique. Very innovative."
"The whole session flowed very well and the final 'game' made the whole day seem even more enjoyable. Thanks."
"Very well presented, enjoyable day"
Attendees at a Project Management Training Session September 2010



Consultancy services now available
With over 30 years experience auditing and reviewing systems and processes I can offer a range of on site consultancy services from service risk assessments to customer journey mapping workshops.

As an independent critical friend I will work with your teams to create leaner, more robust, customer friendly and secure administrative and professional systems.
Contact me today for a no obligation discussion of your needs.